Cultures of Resistance Film Screening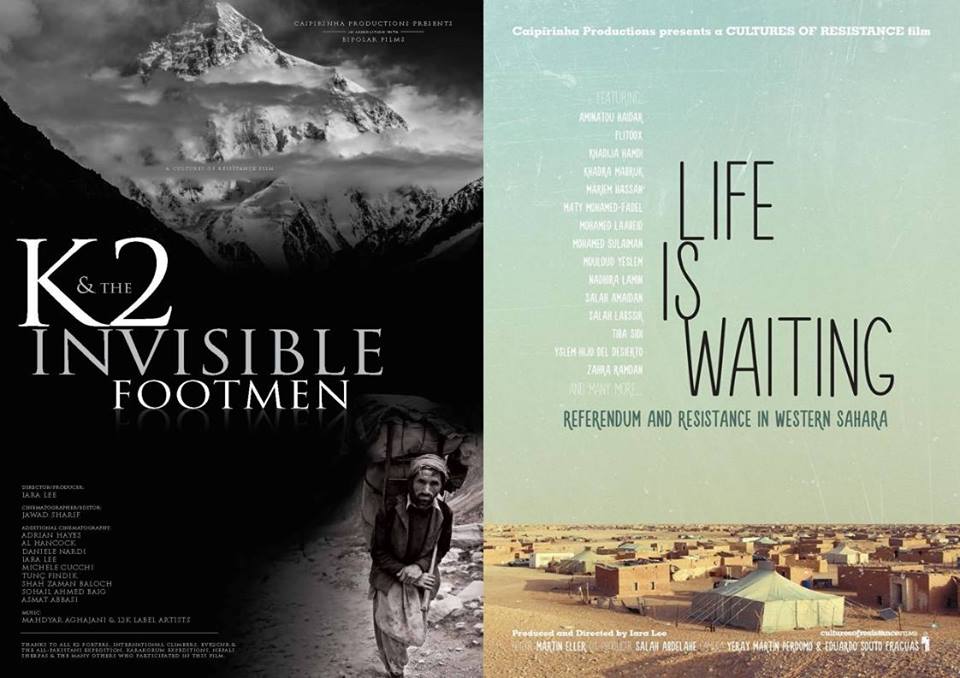 When:
February 2, 2016 @ 18:00 – 20:30
2016-02-02T18:00:00+01:00
2016-02-02T20:30:00+01:00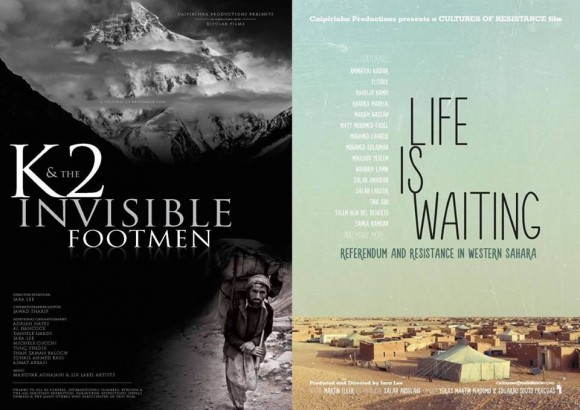 Cultures of Resistance presents: documentary screening night in Spektral
After a very long break in screening of Cultures of resistance films, we are very exited to anounce the screening of two fresh and new documentary films backed up and supportet by the Cultures of Resistance Organization:
Life Is Waiting: Referendum and Resistance in Western Sahara
Director: Lara Lee
Most people think that colonialism in Africa has ended. But in the territory of Western Sahara, the end of European rule only gave way to a new occupation, this time by Morocco. Forty years later, the world continues to look the other way as the Sahrawi people face arrests, torture, and disappearances for demanding their independence.
Life Is Waiting, a new film by director Iara Lee, chronicles this struggle. What will it take for the people of Western Sahara to reverse decades of broken promises and gain their freedom? What lessons does Sahrawi resistance offer for nonviolent movements around the world? In Life Is Waiting, join an incredible cast of Sahrawi activists and artists as they offer their answers.
Trailer: https://vimeo.com/123847322
Webpage: http://culturesofresistancefilms.com/western-sahara
————————————————-
K2 and the Invisible Footmen
Director : Lara Lee
Every year, thousands of tourists flock to the stunning vistas of the Pakistani Himalayas. A few dozen of these adventurers will summit K2, the second-highest peak on Earth. But few travelers will see the hidden costs of Pakistan's profitable climbing industry.
K2 expeditions would be impossible without the skilled indigenous porters who provide support and expertise throughout the dangerous ascent. Although their work is arduous, Pakistani porters receive far lower pay than Western guides. Moreover, mountain porters often lack the job protections and medical care their risky profession demands. Drawn mostly from poor agricultural communities, porters suffer exploitation at the hands of foreign tourism businesses and local employers alike.
Shot in the breathtaking scenery of the Pakistani Himalayas, K2 and the Invisible Footmen, documents the unsung efforts of the indigenous porters who for decades have facilitated the ascent of the Earth's second-highest mountain.
Trailer: https://vimeo.com/126423435
Webpage: http://culturesofresistancefilms.com/k2-invisible-footmen
When: Wednesday 03.02.2016 18:00 – 20:30
Where: Spektral
18:00 K2 and the invisible Footmen
19.15 Life is waiting
Each film has a runtime of roughly 60 minutes. Please note that both films will be screened one same day with a short break inbetween.
Small snacks and some soft drink are available.
www.spektral.at
In coopration with:
http://culturesofresistance.org/