Trans Hoop Educational Fest
This weekend (20+21 JAN 2018) Spektral will host "The Fest" (or Trans Hoop Educational Fest). And to give you an idea what's going to happen and who is organising "The Fest" here is a little more detailed description.
Festival that combines education and performing arts trough workshops, lectures, documentary film and Gala show.

The festival is organized by Circus group Razbibriga in association with Happy hoop and individuals who practice this branch of education and performing arts.

7-12 people will be engaged in workshop leading, lecturing, performing and technical support.
››Read the full PDF
For all of you who are planning to attend "The Fest", check out the programme: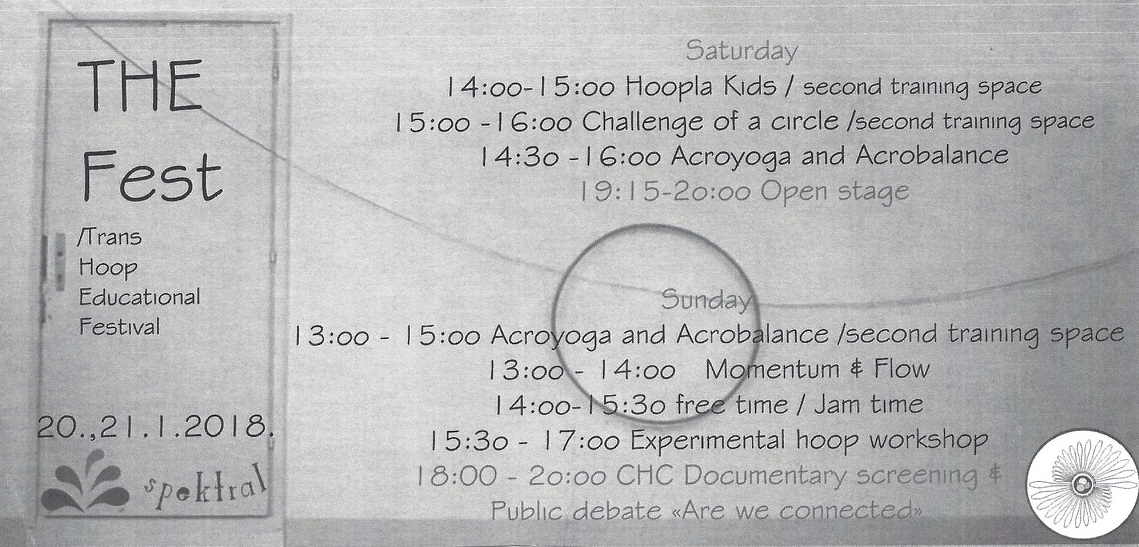 Enjoy "The Fest" and your stay at Spektral!
BTW: There is also a Teaservideo done by Sanja Prodan you should watch:

Check out the fb-Event for additional info.